We are focused on developing
NEW and SUPERIOR products.
Gun Pro™ will continue to be recognized as the most innovative, customer-driven company in the shooting and personal defense industry. Our goal is to deliver uncompromising ingenuity and quality to meet our customers' expectations and stay far in front of our competitors in new technology and vision.
More About Us
DELTA 1 SIGHTS® PRODUCT VIDEO

SURE FIRE ANTI NOSE-DIVE MAGAZINE
Gun Pro's new Delta 1 Sights® offer a simple single point sight alignment that requires little or no visual and mental estimation delivering a lightning fast, precise sight alignment.
Read More
The Sure Fire™ magazine, with the new "Nose-Dive Control Spring", increases reliability in ALL single stack 1911 pistols using standard RN or HP FMJ bullets.
Read More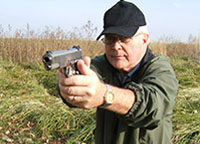 "I must say, I was impressed with the new Delta 1 Sights®. The wide open rear sight lets you see the entire target area. Simply acquire the single point sight picture...
Read More
"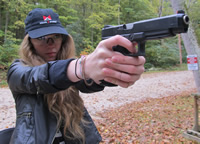 "I am new to shooting this year and have tried traditional sights along with the new Delta 1 Sights. I would have to say for me as a new shooter,...
Read More
"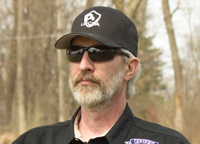 ""I found the concept of the Delta 1 sights to be an instinctive means of fast and accurate target acquisition. I have my new students try several firearms, one tried...
Read More
"