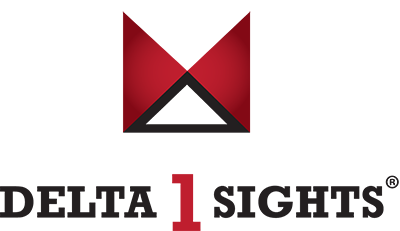 Key Features:
Open Sight Picture
Single Point Alignment
Quicker Target Acquisition
Daylight, Low Light and Dark Visibility With Photo-Luminescent Acrylic Rear Sight
Gun Pro's new Delta 1 Sights® offer a simple single point sight alignment that requires little or no visual and mental estimation delivering a lightning fast, precise sight alignment. Delta 1 Sights® provide a superb open sight picture and panoramic view so that the shooter can easily provide a shot placement quickly, easily, and accurately at a still or moving target as needed in IPSC, IDPA type shooting sports, hunting, or more importantly, defending one's life or the life of a loved one.
* Reference to Novak (R circled) is for compatibility use only. This product is not endorsed by or affiliated with, Novak Designs, Inc.

U.S. PATENT #8,863,433